12 Useful Indonesia Travel Tips for Memorable Trip
12 Useful Indonesia Travel Tips for Memorable Trip
Indonesia is a large country situated off the coast of mainland Southeast Asia. The archipelago consists of more than 17, 000 islands outspreading into the Pacific ocean and Indian ocean. Indonesia has the gift of nature including, tropical forests, incredible hiking trails, and various primeval beaches. One should plan to visit Indonesia at least once in their lifetime. Indonesia has numerous ethnic groups, different linguistics which is more fun. It is home to incredible landscapes, a varied range of fauna, and flora. There is so much to see in Indonesia that you will love the place.
If you want to know the best way to travel around Indonesia, it is the Transjakarta Busway. It is one of the best public transportation networks in Indonesia. Plus, buses are affordable but not as comfy and safe as cabs. Is Indonesia a safe country to travel to? Yes, it is much safe compared to other places in the world. Although, they are some hustle and bustle; petty theft occurs for gadgets and money. Take enough protection though.
Before planning a trip to Indonesia, know all the useful travel tips and news about the place. Ask experienced travelers or search in YouTube blogs. This article provides you some really useful tips that will make your trip memorable. No matter where you visit in Indonesia, be it Bali or Jakarta, you must keep these tips in your mind.
Here is the list of 12 most important useful travel tips:
1. Indonesian currency
This is the foremost important tip out of all Indonesian travel tips. The currency utilized in Indonesia is IDR, the Indonesian Rupiah. Exploring and staying in this country are fairly inexpensive. According to the exchange rates, below you will find the approximate values:
1 INR = 195 IDR
1 USD = 13,000 IDR
1 EURO = 14,360 IDR
In Indonesia, the locals quote the value after omitting the last three digits, so if a shopkeeper is telling that something costs 30 IDR, it doesn't mean it costs 30 IDR, but 30,000 IDR. Hence, double-check before paying so that you don't get fooled. In bigger cities, MasterCard transactions will be done easily but in smaller towns, it's better to hold cash.
2. Packing tips for your vacation
Other than clothes and accessories, other travel essentials which must be packed are bug spray to avoid any insect bites while exploring nature, burn plant gel for skin soothing treatment after being exposed to the sun, and sunscreen to guard the skin against the tough rays of the sun. For avoiding any sort of inconvenience, carry a universal charge with you. Mostly ATR aircraft are used for internal transfers, therefore it's important to stay the bag restrictions in mind as only 10 kg check-in baggage is allowed on these aircraft.
3. Decoding the basic languages
This country is culturally diverse with different religions practiced in several regions. Hinduism is prominent in Bali, while parts of Flores could be a Muslim-dominated areas. As a tourist, you must pay respect to their religions, culture, festivals, and sentiments. It's always better to urge to understand a bit about their customs and also about Bali Indonesia safety tips before visiting. Below are a number of the common phrases which may be wont to communicate with the locals.
Hello – Halo
Thank You – Terima Kasih
Yes – Ya
No – Tidak
Sorry/Excuse Me – Maff
Help! – Tolong!
Where? – Di Mana?
How Much/How Many? – Berapa
4. Exploring beyond Bali
All travelers planning a visit to Indonesia will most of the days only visit Bali. While Bali may be a magnificent place to go to, one should explore the opposite beautiful islands of Indonesia in addition. Heritage and culture buffs can plan a visit to Yogyakarta together with Bali. For nature and wildlife buffs, Komodo island could be a great option. There are the unexplored gems Sulawesi and Gili Trawangan islands which have the most effective of both worlds.
5. Download Offline Maps
This advice is often used as when it comes to traveling in Indonesia, an Indonesia travel map is crucial. Downloading offline maps comes in handy during zero connectivity. it's easy to navigate in areas and to induce to a selected landmark, especially during a foreign land where language could be a barrier.
6. Visa formalities
For tourists from over 160 countries, a visa on arrival is an accessible option. For this, you'll need your passport valid for a minimum of 6 months. The visa issued is valid for 30 days. The ticket from Indonesia should be kept handy because the passport officials may elicit it on arrival while issuing the visa. Airport tax is charged extra for all non-Indonesians but this is often generally added to the Indonesia travel cost which is included within the purchased airline ticket. watch out for the hazards to avoid while traveling to Indonesia and not get entangled in suspicious illegal activities like drug handling etc. confirm you have got an authentic prescription for all the medicines you're carrying.
7. Must-try dishes
Indonesia has several street shops and also high-end restaurants offering a range of vegetarian and non-vegetarian delicacies from different cuisines. The most famous dishes or the national dishes are the following, Nasi Goreng, Gado Gado, and Mis Goreng. You must also try the local non-alcoholic drink Sirsak, made from fruit crush with unique taste. Their Seaweed dish called Chapchay is additionally quite enjoyed by all visitors.
8. Local transport options
On the places like Bali and Jakarta, the distances between each destination are long. So, you might need to book a can from better transportation. Therefore, one might have to book a cab to travel from one place to other. "Bluebird Cabs", the most preferable cab service, make available cars in the ten minutes of booking. They take cash payments by the meter. Another feasible option is, renting a two-wheeler. this can be the simplest option for slightly smaller places of Indonesia like Labuan Bajo and Ende where the distances don't seem to be an excessive amount of. These types of towns are best explored by foot or by two-wheelers.
9. Buying local sim cards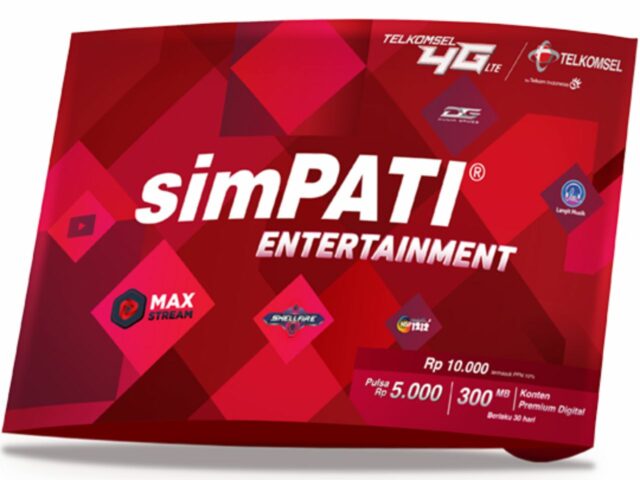 Simpati could be a sim card brand that is taken into account to own the simplest reception across Indonesia, even within the smaller cities is that the best for travel tips in Indonesia. One should purchase these sim cards at the airport but it's better to shop for them from someplace else, as it's less expensive outside Bali Denpasar Airport. Although it is local, you would see price differences from place to place. One may bargain for getting the most affordable rate for it.
10. Accommodation in Indonesia
The more popular and larger places just like the capital city Jakarta, Bali, and Yogyakarta have many hotels of all budgets and facilities. In the smaller towns like Ende and Labuan Bajo, the options of hotels get limited. Most of the hotels have all the essential amenities and services. In Bali, the Kuta area is crammed with tourists throughout the year and is extremely crowded, therefore it's better to look for hotels in Nusa Dua and Seminyak.
11. Shopping in Indonesia
Bali market streets are covered in lively spirits and hues and offer many locally crafted creations like Ganesha idols, colorful dream catchers, and dragons. Vendors and shopkeepers here generally double the value and quote so it's always better to bargain before purchasing anything. The shops at cultural centers can even be visited permanently quality products at reasonable prices.
12. Drink good quality water Only
It's not recommended to drink water in Indonesia, to form sure sanity is under control, always carry bottles of water and keep it available with you. Purchase the reusable bottle and keep it with you throughout the trip and stay hydrated for your Indonesia travels.